Ben je op zoek naar een professioneel evenementenbureau in Amsterdam? Dan ben je bij ons aan het juiste adres! Als vooraanstaand evenementenbureau in Amsterdam bieden wij een breed scala aan diensten om jou volledig te ondersteunen en te ontzorgen bij het organiseren van verschillende evenementen in Amsterdam.
Of je nu een bedrijfsfeest, conferentie, teambuilding activiteit of productlancering plant; ons ervaren team staat klaar om je te ondersteunen bij elke stap van het proces!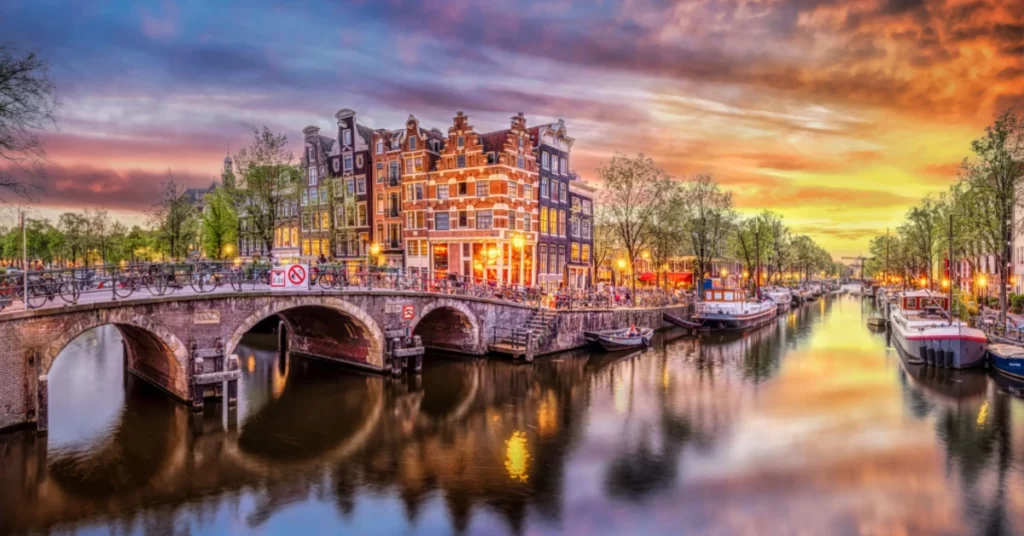 Jouw evenementenvisie staat centraal!
Als evenementenbureau in Amsterdam begrijpen we dat elk evenement uniek is en zijn eigen specialistische aanpak nodig heeft. Om dit te realiseren bespreken we samen alle nodige details en blijven we je betrekken bij de organisatie zodat je precies weet wat er gebeurt en zelf duidelijk mee kunt kijken.
Bij Hakuna Matata Productions vinden we dat jouw evenementenvisie centraal staat en daarom denken we graag met je mee en willen we deze visie duidelijk voor ogen hebben. Op die manier kunnen we een evenement op maat te creëren dat aansluit bij je doelen en wensen. Onze professionele organisatoren zorgen voor een vlekkeloze uitvoering, waarbij elk detail zorgvuldig wordt georganiseerd.
Uitgebreid netwerk van leveranciers en partners in Amsterdam
Wij beschikken over een uitgebreid netwerk van leveranciers en partners in Amsterdam waardoor we gemakkelijk hoogwaardige locaties, cateraars, audiovisuele apparatuur en andere benodigdheden voor het evenement kunnen regelen. We streven ernaar om een onvergetelijke ervaring te creëren voor jou en je gasten, waarbij elk aspect tot in de puntjes is verzorgd.
Zoek jij een Evenementenbureau in Amsterdam? Neem vrijblijvend contact met ons op
Zoek jij een Evenementenbureau in Amsterdam? Neem vrijblijvend contact met ons op en ontdek hoe wij je kunnen helpen bij het plannen en organiseren van je volgende evenement. We luisteren graag naar je visie en ideeën en vinden altijd een passende manier om jouw evenement vorm te geven waarbij een onvergetelijke dag centraal staat!
Geen zorgen, wij regelen alles!
Veelgestelde vragen:
Wat doen wij als evenementenbureau in Amsterdam?
Wij als evenementenbureau hebben ons gespecialiseerd in het vakkundig organiseren van diverse soorten evenementen, variërend van bedrijfsopeningen tot productpresentaties en van personeelsfeesten tot festivals. We kunnen een deel van de organisatie van jouw evenement op ons nemen, of het gehele event voor je verzorgen.
Wat doet een organisator bij een evenement?
Als evenementenorganisator zijn wij verantwoordelijk voor het organiseren van diverse soorten evenementen. Denk hierbij aan concerten, festivals, open dagen en congressen.